BBK 1-5/8 Shorty Exhaust Header for 99-04 Ford Mustang V6-Titanium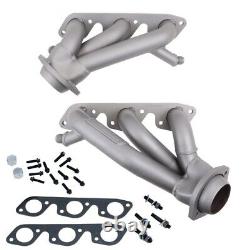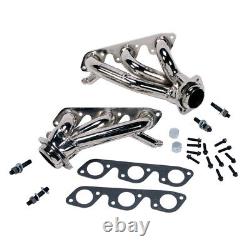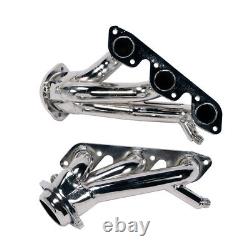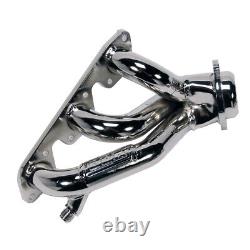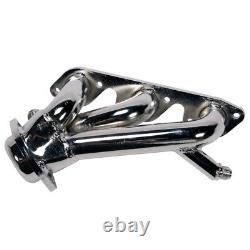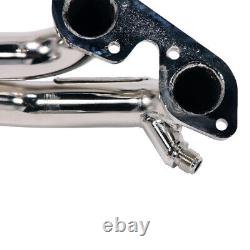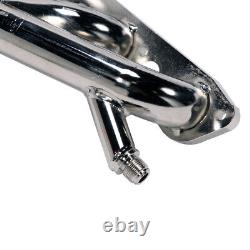 Since 1988, BBK Performance has been an industry leader in performance bolt-on automotive and truck parts. Best known for throttle bodies, BBK's product line also includes cold-air intakes, headers, fuel system components, performance exhaust, and suspension parts. Equipped with the latest testing and dyno equipment, our BBK engineering team works everyday to ensure that each of our products will perform beyond your expectations! Being in Southern California in the beginning, it was clear to the BBK team that our products should be designed with not only the best performance - but also do so while meeting emission standards in most states.
In fact, as early as 1991 BBK was working with C. B testing and certifying some of our earliest bolt-on products allowing them to be 50-state EPA legal. Today, BBK Performance has two locations in California and Florida. With nearly 200,000 sqft of state of the art R&D, manufacturing, and distribution, the BBK brand continues to focus on bringing the best quality and affordably priced performance products built right here in the USA.
Our engineering team works everyday designing and testing new products for a variety of automotive and truck platforms. Features - Shorty Exhaust Header.
10-12 Horsepower Increase Over Stock. Increased Exhaust Flow for More Power. 1-5/8 Primaries for Maximum Flow. 16 Gauge CNC Mandrel Bent Steel Tubing and 3/8 Thick Header Flange. Direct Bolt-On for Easy Installation. For Use With Factory or Aftermarket Mid Pipes.
New Gaskets and Hardware Included. Available in Titanium Ceramic or Polished Silver Ceramic Finish. Photo are representation of product. May vary between actual products.