Fit Ferrari F430 Coupe Spider 05-09 TOP SPEED PRO-1 Performance Upgrade Headers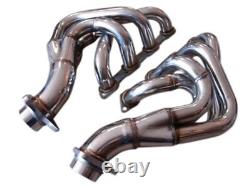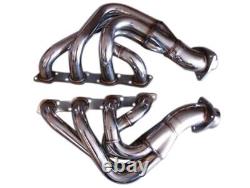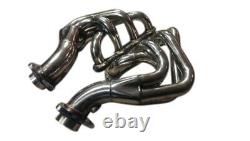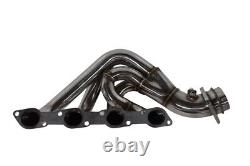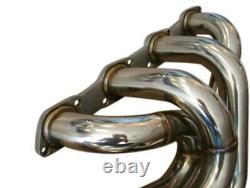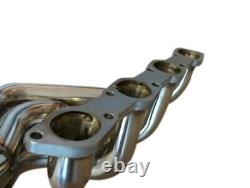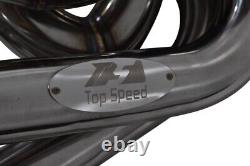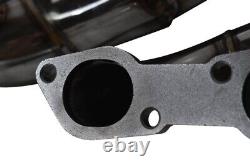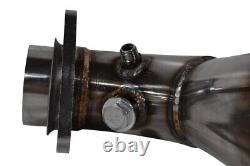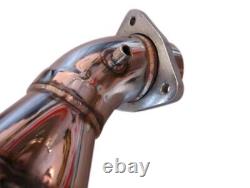 TOP SPEED PRO-1 T304 Stainless Steel Performance Headers. Right + Left Side (1 Pair). Quality and Fitment Guaranteed + Great performance Gain. Great Replacement for 2005-UP Ferrari F430 with Pre-Cat Failures. Direct fitment for USA Spec. Gaskets & Bolts Not Included. You will need to use with New OEM Metal Gaskets & Factory Bolts.
We will not accept return subjective to each individual sound level opinions. You voluntarily assume personal responsibility as a result of your choice to modify your vehicle. All installations are at the customers own risk. Has no responsibility either implied or otherwise for mechanical, electrical or other failure when using aftermarket performance products.
Some items listed are illegal in many states/countries, and only for racing vehicles which may never be used on a public highway. If you have any questions please let us know. Because of the world-wide distribution of our products. Makes no representation that these products comply with the air and/or noise emissions laws, or labeling laws, of any jurisdiction.
The purchasers are entirely responsible for informing themselves of the applicable laws where the products are to be used and to comply with those laws. Federal government have individual laws regulating the use of aftermarket exhaust parts and systems, especially as those parts and systems modify, remove, or replace original equipment catalysts. Please consult the appropriate laws in your area before installing any aftermarket part or system on your vehicle to ensure compliance with all applicable laws. California laws prohibit the use of any aftermarket exhaust part or system that modifies, removes or replaces original equipment catalysts unless the California Air Resources Board has issued an Executive Order regarding such part or system or unless the part or system is exempted by being used only on racing vehicles on closed courses.
Makes no representation that any parts or system has received such an Executive Order or that any parts or systems conform with the racing vehicles exemption. The purchasers are entirely responsible for informing themselves of applicable California laws and to comply with those laws. Some of the packages cannot be delivered to a PO Box. Package will be held until a valid physical address is provided.
All merchandise leaves our warehouse properly packaged and in perfect condition. We will be glad to help with any claims process. Most items DO NOT come with instructions of Installation unless otherwise stated above. Professional installation is highly recommended.
Modifications may be required with some items. Top Speed is not liable for any installation or modification costs which occurred without prior notification. This is the standard among the automotive aftermarket industry.